Charlie's Angels
3 Pretzels
Hey y'all! This movie is getting an unfair amount of crap talked about it and I think it's keeping people away from the theaters, which sucks. I mean, it's an action comedy starring women and directed by a woman and it's actually pretty fun. Here's the trick. I went in expecting another sweet, sugary dose of the campy, candy colored vibe of the first two movies. This is not that and once you realize it you can start enjoying the movie. This time out the Angels are more realistic and more focused on the action aspect of the story than the comedy. The action scenes are really good.  There's this one in an office where one of our girls has to square off with/beat down a day guy with nothing but office supplies and her wits while all hell breaks loose around her. It's dope.
If the movie has one problem it's that the first third is a little too slow. They have a lot of exposition to get through and with one of these movies you just want to jump into the action. Still though, a lot has changed since Lucy Liu, my girl Drew, Cameron D, and Destiny kicked it off back in the day. The Townsend Agency has gone international and there are like 40 handlers all using the code name Bosley. There are also like 400 Angels out there doing their thing which means that they don't usually work in the classic three person team. In fact, two of our Angels don't particularly get along and the third isn't an Angel at all. She's a scientist who gets caught up in all the hijinks while trying to avoid being killed or letting her new invention ruin the world.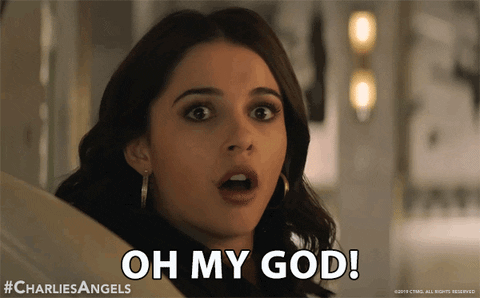 So, it takes a minute to really kick off but once it does it's pretty fun. Elizabeth Banks is always funny as hell and Kristen Stewart gets to be the comic relief for once which I really appreciated. The whole cast is great and they have awesome chemistry. I saw it in a theater full of youths and as we all know youths are the great cultural barometer. Let me tell ya'. The teens were loving it. Laughing loud and long and quoting lines back at the screen. That's a good sign for any movie.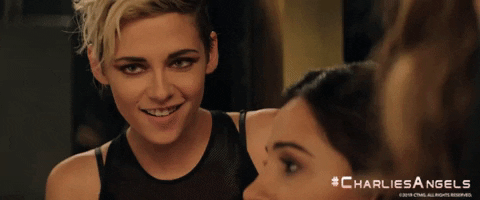 What I'd really love is if we got a sequel where our girls already know and like each other and they get to let loose from the first scene. Here's the thing though. We won't get the opportunity to see what I feel would be a truly rad sequel if people don't go see the damn movie. So, get out there and go see it. It's Thanksgiving weekend. There's nothing on television and I know y'all don't want to spend that much time with your families. Go in expecting badass fight scenes and some very funny moments and let the power of lady spies guide you into this holiday season. You'll be glad that you did.
Also, because you know you love it.