Midnight at the Bright Ideas Bookstore, Matthew Sullivan
4 Pretzels
I love three things: bookstores, mystery, and midnight. This book promised all three and it delivered.
A Synopsis: 
Lydia has worked at Bright Ideas for years, becoming friendly with most of the regulars. As you do when you work in retail. While closing up, she discovers one of the regulars, Joey, has hanged himself in the store. As if that isn't traumatic enough, Lydia notices he had a picture in the front pocket of his jeans. A picture of her from childhood. What the what?
As Lydia delves into the Joey's past, she comes upon a intersection with her own tragic past. One she is hesitant to explore.
NOW FOR THE SPOILERY STUFF 
Okay, you've been warned.
After Joey's death, Lydia receives a message from an old acquaintance, a retired detective who worked a case close to Lydia.
She also receives a box full of books from the deceased Joey. At first glance, there's nothing out of the ordinary about these books. The books are actually full of holes Joey has cut into them. A CODE! The books are full of a code! It's very exciting. I love puzzles, mysteries, and codes. I want nothing more than to be left a bag full of weird things that are actually clues to other things that eventually lead me to solving a crime or finding a treasure. Also, I want to write books on the side. Basically, I want the plot to Romancing the Stone to be my life.
So, I got really excited about the holes in the books. I don't much care for destroying books unless it is to hide a secret code in them. But that's not the only book code! There's more! This Joey guy was brilliant. I'm not going to give it away because this is a dope book and I want people to read it.
Back to Lydia. We get flashes of her childhood. She was raised by a single father who was a librarian. She had two very best friends, and everything was as close to normal as it ever really is. Then, one day, her father packs her up and moves her to the middle of nowhere, and she has no communication with the outside world. Seems extreme, right? Because it is. But it is also maybe necessary.
MORE SPOILERY REVEAL
We eventually find out the reason why he left. Sort of. Unlike last week's reveal, this one was a banger. Lydia witnessed a triple homicide when she was just ten-years-old. The case remains open. Now that is a reveal. And it's not the only one. There are still a few pieces of the puzzle missing. When they finally start falling into place, it's like an avalanche of information. Great, crazy, semi mind-blowing information. The author leads you in several directions, all of which would work, only to reveal the actual truth at the very end.
Midnight at the Bright Ideas Bookstore is a fun read that will have you speculating wildly – my favorite kind of speculation – until the very end.
Okay, well,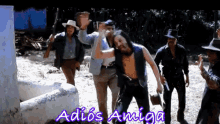 Smoky Lynx