The Family Upstairs, Lisa Jewell
4 Pretzels
Lisa Jewell has become my go-to when I want a quick, suspenseful read that will leave me saying, "WHAT?" or "NOOOOOOOO! Don't let Creepy MaGoo to to Africa with you." Basically, she's great. Also, I am OBSESSED with cults, so this one was right up my alley.
A Brief Synopsis: 
Lucy and Henry lived in a large extravagant home with their fancy, extravagant parents. Everything was lovely…until they came.
Once they came, everything changed; turning Lucy and Henry's lives upside down.
But now, twenty-five-year-old Libby may be the key to bringing the shattered family back together.
Now for the Good Stuff…SPOILERS Abound 
The Family Upstairs is told from three different POVs in two different time periods. We have Libby and Lucy who are very much in the present and reliable. Then there's Henry who is telling the story from both the past and sometimes the present and is unreliable as hell. Like, certainly don't use your one phone call to phone him. Oh, he'll likely pick you up and post your bail, but he'll also likely poison you to varying degrees. Henry is very much one of the victims in this story, but he is also untrustworthy, making him one of the more interesting characters in this book.
So, who is the family upstairs? Well, for starters it is a bohemian musician named Birdie and her boyfriend Justin. They just need a place to crash for a bit and Martina James, the lady of the house, thinks it will be a laugh to have squatters living in the home. Months pass and they're still there. Look, I've gotten many roommates this way. My current roommate, actually. LeRoux just kept showing up and then one day she never left. It happened slowly, then all at once. But she's not a musician, an alchemist, or a cult leader, so it's fine.
Anyway, Birdie has a friend who needs to crash. Enter David, Sally, and their two children, Phinn and Clemency. So, now, the James': Henry Sr., Martina, Henry Jr., and Lucy are kickin' it with Birdie, Justin, and David's crew. It's a full house.
Everything is cool, weird, but cool, until it very much isn't.
The James', who were well off, begin giving everything away to charity. They don't need possessions, the children don't need school, or shoes, apparently. The house rules become more restrictive in some ways – the no shoes or man-made fiber thing – and looser in other ways – in that David can now bang whoever he wants in the home.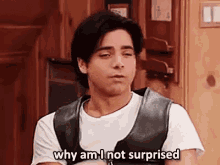 So, yeah, they're in a cult. A small one, but a cult nonetheless.
While we're getting this story, we're also getting the present day story of Lucy, Henry Jr.'s sister who is now homeless with two children of her own, and Libby, a young woman who, as of her twenty-fifth birthday, is now the owner of a very large house in Chelsea. A house left to her by her birth parents. A house where three members of a cult were found dead of apparent suicide nearly twenty five years ago.
This book is full of twists and turns, conflicting stories, and belladonna. Read it. You won't be disappointed. Unless you just love super boring books that aren't at all about cults.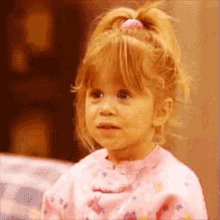 Okay, byeeeee.
Smoky Lynx