I Am Not OK With This
5 Telekinetic Pretzels
Hey y'all, I've been out of commission for a while now. We'll get into the reasons later but I spent the last few weeks feeling like actual hell and there was very little that could make me smile. Then, along comes this show about an angsty teen who has suddenly developed supernatural abilities. Watching it literally filled me with joy. The kind of joy you only find when you stumble upon a really great story with compelling characters and a killer sense of humor. I was enveloped in metaphorical sunshine, kids. You have got to watch this show.
So, I am a sucker for a good story about misfits, strong female characters, and the classic power ballad It Must Have Been Love by Roxette. This show has all three. Basically, Syd's dad committed suicide about a year ago and the remaining family members lives went into a real tailspin. For Syd this means that on top of all of the already overwhelming teenage feelings she is is dealing with an overwhelming amount of grief and anger. It's become a real issue so Syd gets called to the guidance counselor's office for a rap session. It's less than productive.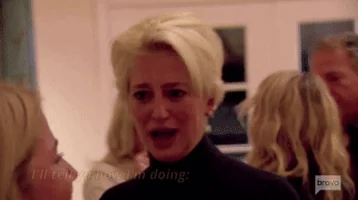 The guidance counselor has Syd record all her thoughts and feeling in a diary and we hear her diary entries as voiceovers throughout the show. If puberty and losing her closest parent she wasn't bad enough something snaps when she finds out that her best friend Dina is dating a douchebag football player. Suddenly whenever she gets upset things go flying everywhere. It's awkward and she can't control it and Dina is always hanging out with her douchelord boyfriend so Syd deoesn't have anyone to talk to until she runs into her neighbor Stanley who makes her feel less terrible all the time and tries to help her figure out her weird new ability.
The tricky thing is I don't want to tell you too much about the actual story because watching the way it unfolds is part of the joy of the thing. I will tell you that Sophia Lillis, who plays Syd, is wonderful. She's wonderful in everything. Watch anything the kid is in. Her facial expressions in particular are amazing. Like, they could remove the soundtrack and you would still know what was going on just by looking at Syd's face. The whole cast is hella charming and it's actually funny and sweet as hell. I  thought this was going to be a much heavier show than it was and I ended up laughing out loud multiple times per episode which is a rare thing for me.
It's got all of the feels of a John Hughes movie and a few genuinely scary moments. It's great if you're into that whole coming of age story situation or if you just want something to talk to any youths you may have in your life about. You will seem cool and with it if you do. They will think you are rad. The show also has a hedgehog named banana in it and a really great soundtrack. If that's not enough to make you want to watch it then I don't know what's wrong with you and I don't care to. Give it a shot and get addicted before season 2 because I feel like some real interesting stuff is coming down the pipeline.