Love It or List It
3 Irritable Pretzels
Home renovations usually follow a very comfortable formula. Two people who are somehow related work together to remodel a home for very normal, chill seeming people and everyone is usually happy at the end. This is not the case with Love It or List It. This is an HGTV show for people who love the utterly unnecessary confrontation and drama of the Real Housewives franchise but are also looking for ideas to redecorate.
The hosts are Hillary, a pretentious designer, and David, a real estate agent who is only moderately interested in his clients wants. These two are filled with an aggressive repulsion for one another that makes you wonder if they are going to engage in actual fisticuffs or begin making out at any given moment and as a viewer it's a struggle to decide which choice would be more interesting.
The thing is literally every person on this show seems as if they have just give up smoking or caffeine or haven't slept at all in the 24 hours before filming began. They are CRANKY. With each other, with the hosts, they are both wearing their crabby britches and are inflicting their attitude on anyone in earshot. This entire show has the tone of a drunken,dysfunctional family's Thanksgiving dinner.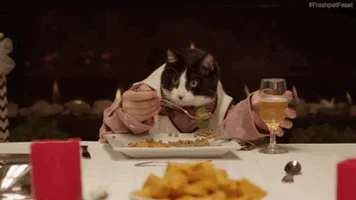 The basic set up is that these two nightmares visit the home of a couple who have a fierce disagreement about the charm of their current abode. One partner thinks it would be peachy if it just had a little remodel and the other hates it with the same intensity that normal people hate nazis. The couple give Hillary a reno budget  and then the partner who hates the house gives her a laughably unreasonable list of things they require to stay there. It's basically " You have $25,000.00 and this Home Depot gift card I found to add a spa like bathroom, well appointed solarium, and a marble statue of Dave Coulier for the foyer." Then the partner who likes the house gives an equally ludicrous list of requirements for new homes that the couple will look at. At the end of the show the couple must decide if they are going to love their existing home or list it and buy one that David has shown them.
Don't feel bad for the hosts though because Hillary has not once ever provided everything the homeowners wanted because of budget restrictions and David doesn't really care that much if the couple like the houses he picked. At least once every episode someone gripes at David saying "Why would you even show me this house?! The driveway is 5 feet longer than I wanted and this paint color is garbage!" Then David sasses them right back. After those fireworks they head home so that Hillary can tell them that some thing they really wanted just won't fit in the budget and the other homeowner has a meltdown and basically hollers "That's fine! Whatever! David is going to find us the perfect house anyway! You're not my real mom, Hillary, and you never will be!" Hillary is aggressively unconcerned with the homeowners feelings and shoos them out. It's a real love fest.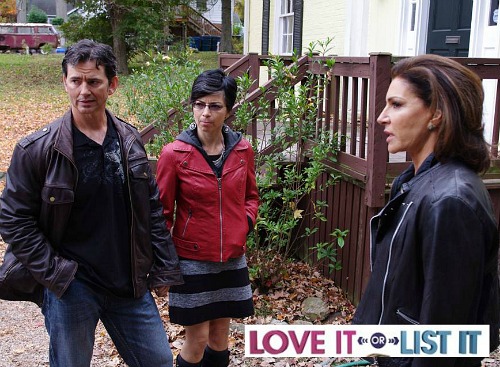 At the end of the episode the homeowners have had nicotine, a nap, and then a giant coffee and are feeling much more civil. They are given a tour of their newly remodeled home and compliment Hillary on her work even if they didn't get that solarium they wanted and they had to settle for Dave Coulier bookends instead of a full statue. Then David asks them if they are going to love it or list it. They almost always choose to love their existing home because moving is a real pain in the hiney and their house is much better now but those rare occasions that the couple do decide to list their current home are hilarious. Hillary's face cycles through shock, horror, and outrage in about 2 seconds and then she slips on a fake pleasant smile and congratulates them.
For me it is emotionally exhausting, nay upsetting, to watch even one single episode but hey, I'm a Hufflepuff who doesn't like conflict. If you're looking for decorating ideas but rather than getting them from an amiable but competent pair of goofballs you want to glean them from a scenario wherein someone may throw a drink or even their prosthetic leg at a costar in a fit of rage then Love It or List It may just be the show for you.