Maybe in another life…I would care about this book.
2 Pretzels. Stale ones. That have been left out overnight. Or maybe they're soggy? Either way, not great pretzels.
It pains me to say it, but I didn't care for Maybe in Another Life by Taylor Jenkins Reid. I adore Reid's latest books and was excited to read this one.
Oh, boy.
A Synopsis 
Hannah is a bit of a free spirit and she's directionless. She moves back home to LA and, one pivotal night, she makes the decision to go home with her friend Gabby. On the same night, in a parallel story, she goes home with her ex-boyfriend instead. In alternating chapters, the result of each decision is played out.
Cool concept, but, and this is weird, I feel like this book is mostly about cinnamon rolls.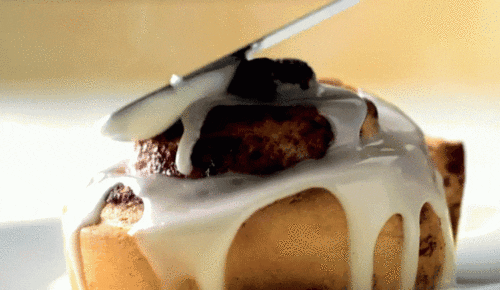 Our girl Hannah loves cinnamon rolls. And who among us doesn't? The problem is, we get the cinnamon roll-heavy plot point in both story lines, so it gets a bit…I don't know…old.
Like, girl, we get you love them. And her high bun. She also loves her high bun. < That's not another pastry, just a hairstyle. But, like, Reid beats us over our bun-less heads with the fact that Hannah ALWAYS has a high bun.
The cinnamon roll obsession and the high bun add NOTHING to the story, and that's what bugs me the most about the repetition. If, in the end, Hannah morphed into a cinnamon roll or shaved her head or something drastic that had to do with either the cinnamon rolls or the bun, then okay. But that never happens.
Okay, so, we're cruising through both story lines and some pretty significant shit happens, but in my head I'm Homer Simpsoning it over these damn cinnamon rolls.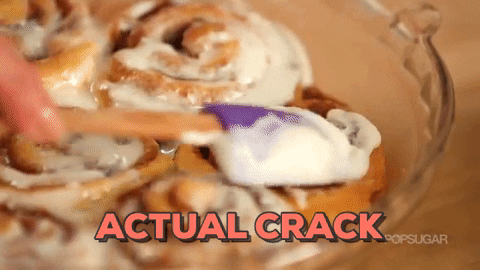 The cinnamon rolls became a distraction rather than just a character trait.
If you still want to read this book, you can stop reading here because we're going to get a little spoilery. 
Like I said, the alternating chapters and story lines drew me in. The problem is, we hit a few major points in the story that are the same in each story line, with slight differences. Mark leaving Gabby, for example. In one line, Gabby catches him cheating. In the other, he is very adult about the whole thing, tells her he would like a divorce, and leaves in a calm fashion. So, different approaches to the split, but with the first one being so explosive, the second version was about as exiting as getting a termite inspection done on your house. I didn't care.
I also sort of hate that both Hannah and Gabby end up with boys they met in high school. It's super unrealistic. People change so much between high school and adulthood. Plus, it's LA. You're telling me, with all those other people around, the best option is some dude from your tenth grade biology class. Nah, I'm not buying what you're selling.
So, overall, a pretty disappointing read from an author I really, really like. Wanna see how much I like her? Read this post.
Okay, byeeeeeeeeeee.
Smoky Lynx