4 Pretzels
So, after my MCH debacle, I needed a good mystery. I've had the first five books of the Denis Lehane series for a few years now. It felt like the perfect time to dive into a '90s era gritty detective novel. And I was right.
Patrick Kenzie is everything I want in a detective: smart, kind of a dick, and flawed as hell. He skirts the line between law abiding citizen and criminal. And, if I ever go missing, I would want him looking for me. He is relentless.
Angie Gennaro is Kenzie's long-time friend, business partner, and crush. He's got it bad for Angie, and the feeling is mostly mutual. But Angie is married to other childhood friend and real dirt bag, Phil.
I've only read the first three books in this six book series, but so far, we've had crooked politicians, scumbag drug dealers, and arms dealer (and he's one of Kenzie's friends), complacent cops, a poor cleaning woman, and some compromising photos. There's an all out gang war and a bunch of people get caught in the cross hairs.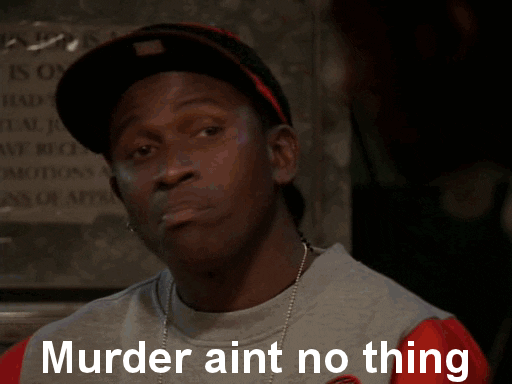 You guys, that's just book one. Patrick and Angie find themselves in a situation where they have to make a decision that will haunt them throughout the series.
The second book, my favorite so far, deals with an old serial case. Patrick and Angie, laying low after finishing up their last case, get wrapped up in a decades old cover up involving their very own neighborhood. Clown makeup, a creepy ass killer who is behind bars, and a crucifixion tying it all together. Darkness, Take My Hand is complicated, but unlike the MHC book from last week, Lehane can handle multiple characters at once. They all have distinct personalities; the reader would never confuse anyone for Bubba, for example. The well-rounded, fully developed, and deeply flawed characters make it easy for the reader to actually keep them straight. Because Denis Lehane is a master of his craft.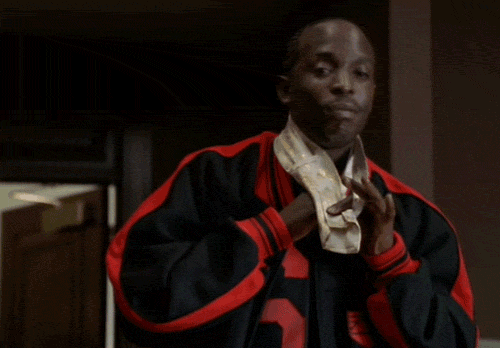 Book three, Sacred, is my current read. The case involves a missing woman, a creepy old rich man, a rogue PI, and a religious cult. Patrick and Angie are hired by the old man to find his missing daughter. Their work takes them out of Boston and into Florida, a different setting for Lehane who typically sticks to Mass. While in Florida, they meet up with an old friend who reveals information about their newest client.
I can't wait to see how this turns out.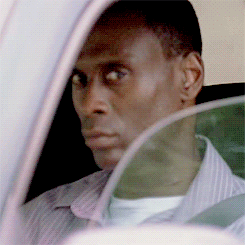 Denis Lehane is in the upper echelon of detective story writers. Even if you haven't read his books, you're probably familiar with this work. He wrote Mystic River, Shutter Island, and Live by Night, which have all been adapted for the big screen. He also wrote a couple of episodes for HBO's adaptation of Uncle Stevie's The Outsider. Last but certainly not least, he wrote for HBO's The Wire.
The Wire is one of the greatest shows of all time. Set in Baltimore, it is brimming with dirty cops, petty criminals, hardcore criminals, a criminal you can't help but love (#omarforever), drug addicts, sleazy politicians and attorneys, precious children, and dick butts.
And we aren't going to get any better than dick butts, so I'll end here.
Okay, byyyyyyeeeeeeeeeeeeeeeeeeeeeeeeeeeee
Smoky Lynx