Look, it's been a minute since we've written a blog. Honestly, between the wildfires, COVID, the BLM movement, murder hornets, cocaine pigs, and duck army, our opinions seemed, I don't, super unimportant.
But, we thought we'd check in and let our four loyal readers know what the hell we've been up to:
Drag Race
Look, we were both hella stoked about All Stars Season 5. Because Shea Coulee`, Miz Cracker, and Jujubee in the same season? What isn't exciting about that?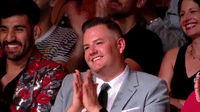 Turns out, that's about it. The cast was KILLER. I mean, KILLER. The challenges were…um, phoned in? Speaking of phoned it, what the heck was that phone call with Mama Ru in the second to last episode? Who was on the phone? Did the writers completely forget about it?
The Summer of Stevie
You guys, every summer I go on a full-blown Stephen King bender that I lovingly call the Summer of Stevie.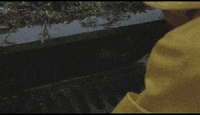 So far, I've read the following Uncle Stevie books:
Colorado Kid
Mr. Mercedes
Finders Keepers
End of Watch
The Gunslinger
If it Bleeds – full review coming Tuesday
Bag of Bones
Dolores Claiborne
That's a whole lot of Uncle Stevie, and I am living for it.
Chess and Chutes and Ladders. We've been stuck inside and playing a lot of board, or bored, games. I'm a bit of wiz when it comes to chess, but I have no one to play. So, I play myself. I'm getting pretty good, too. I win about 37% of the time. We also play a lot of Chutes and Ladders. Hey, don't knock it until you try it.
Getting out of doors. LeRoux is working on one of her little folklore projects, so we've been heading out to the woods looking for bowtruckles, nymphs, tree sprites, and, lord help us, Keebler elves. I've told her a million times that they're simply a marketing tool to sell mediocre at best cookies – except Fudge Stripes. Those bitches are delicious – but she insists on searching for them. I have no interest at all in outside, but she has a stupid, impractical car – an orange lowrider with a Pat Benatar CD stuck in the CD player – so I have to drive her. I mean, I don't have to, but I'm not a complete asshole. Plus, I worry she'd get lost, and she does literally everything around the house.
Turning down collabs left and right. For reasons unbeknownst to us, we've been getting hit up for collaborations on Insta like mad. Boutiques, jewelry places, outerwear for dogs, and, strangest of all, swimsuit companies. Have you ever seen two people less likely to model swimsuits than us? I responded that we're in as long as all photos can be taken under a blood moon and we insist on wearing those old-timey suits with the bloomers. No one has gotten back to us.
So, that's about it. We haven't been doing much writing. 2020 hasn't been good for us creatively, but we plan to be back at it soon.
Okay, byeeeeeeeeeeeeeeeeeeeeeeeee.
Smoky Lynx