5 Delicious, fresh out the oven pretzels
What up, pumpkinheads? It's been a minute, but I thought I'd pay tribute to what might be my favorite movie ever. I've watched it at least once every October, November, and December since I was eleven-years-old. So, a long time. And I'm probably low balling the number of watches to avoid sounding like a complete nerd. But I love every damn thing about this movie, so we're going to get in to a few reasons why I love it.
The Art Form
First of all, stop motion is, while maybe a little spooky, a damn art form. I mean, we've all seen "Requiem for a Tuesday". It took Ben Wyatt three weeks to make that one second of hot garbage.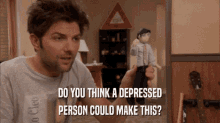 Can you imagine making a feature film with about a gazillion characters? I would have lost patience and burned that place to the ground.
Catherine O'Hara
Catherine O'Hara is a gem who should be universally adored and celebrated. She voices two different characters in Nightmare, Sally and Shock. And, most recently, she portrayed a nightmare on Schitts Creek. A delightful nightmare. A nightmare full of awesome advice. I want to be her.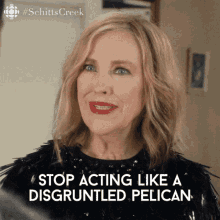 Catherine O'Hara has starred in about a million things, but my very first memory of her is my beloved Sally. Sally is everything MOST people would want to be. Smart, kind, helpful. I'm still shooting for Moira, but if I land on Sally, that'll work, too.
The Soundtrack
Lookie here, I will fight anyone who says anything bad about the score and soundtrack to this film. Including my Music Appreciation teacher who flunked me because, and I quote, "Danny Elfman isn't a composer." Dafuq? Yes he is.
Anyway, the soundtrack is sick. Especially the flute part. I played the flute in junior high and high school. Danny Elfman treats those woodwinds correct.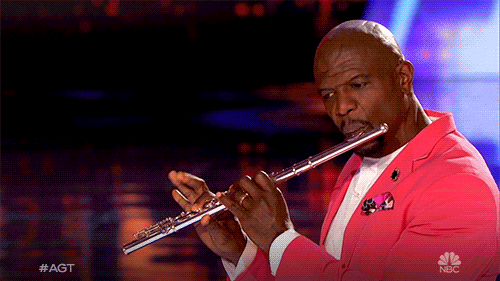 The Whole Vibe
The movie really captures the spirit of the holiday season. A spirit I used to hate, but I'm kinda leanin' in to now thanks to LeRoux kidnapping me and forcing me to be jolly. Well, jolly-ish. It helps that, in Nightmare, Halloween is the star of the show as it well should be.
Also, it's the Grinch in reverse. Rather than taking down Christmas out of hate, Jack inadvertently takes it down out of love.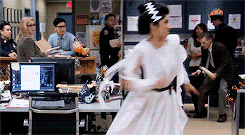 And then he's the most extra about it.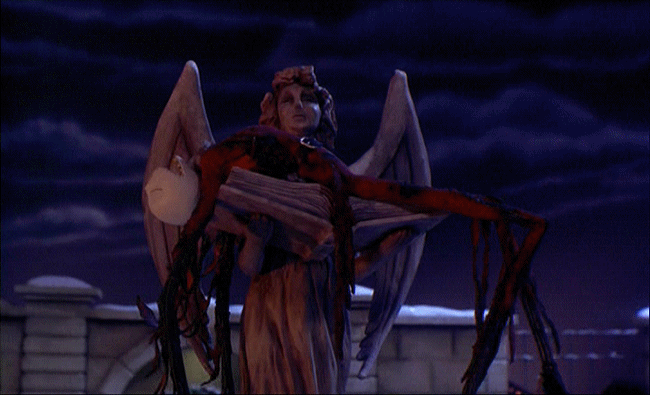 It's Tradition…
And…