Look, as a whole, 2020 was a blazing dumpster fire. But I did get in some awesome reads, so there's that. I read a whopping 89 books this year. Let's take a look at some of my favorites.
Turn the Page Berk Clerb
My book club makes dope decisions and 2020 was no exception.
Middlesex
Before We Were Yours
Life of Pi
The Water Method Man
Tuesday Mooney Talks to Ghosts
Nothing to See Here
A Separate Peace
Then She Was Gone
Trouble Always Finds Me
Middlesex has been on my list for a minute; Life of Pi is in my top five favorite books list; Tuesday Mooney Talks to Ghosts is a mystery full of Edgar Allan Poe nods, drag Madonna, and a bevy of clues; Nothing to See Here is the funniest book you'll read about combustible children; Then She Was Gone is bananas; and Trouble Valentine is back with a scarier mystery.
Quarantine Reads
While I spent a fair share of my quarantine time day drinking and playing Mario Kart, I did manage to read some dope books.
What in God's Name?
Midnight at the Bright Ideas Book Store
The Family Fang
The Family Upstairs
Fleishman is in Trouble
Fleishman wasn't all that memorable; Midnight is a murder mystery full of bookish clues; The Family Fang and The Family Upstairs will both make you grateful for your own family. Unless you like living with maniacs or, better yet, maniac cult members. Maybe that's your jam? I don't know.
Summer of Stevie
To me, Stephen King is meant to be read in the summer. Most of his books are set during the summer months and, perhaps more importantly, at night he's too scary and there's less night during the summer. Oh, I still literally jumped in and out of bed to avoid having my ankle grabbed by the dead woman I believe lives in the deep, dark void under my bed, but it would have been worse in the winter. I just know it.
The Dark Half
Four Past Midnight
Doctor Sleep
'Salem's Lot
The Institute
Bill Hodges Trilogy
Dolores Claiborne
Dark Tower
If it Bleeds
Bag of Bones
Elevation
First of all, I'd like to take a moment to freak the hell out. I can't believe it was only 2020 when I read The Dark Half. It feels like a lifetime ago.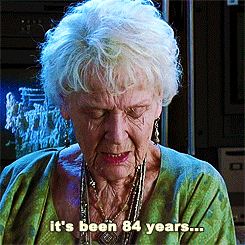 I wrote a pretty decent review of The Dark Half. You may read it here.
It is shockingly Arnold Schwarzenegger themed.
My favorites were The Dark Half, Dolores Claiborne, and The Bill Hodges Trilogy. If you want a quick, sweet read, check out Elevation.
Old Reads Renewed
I hit a slump this year. I missed my friends, still do because I'm still distancing, so I revisited some old ones. Mostly David Sedaris.
Best of Me
When You Are Engulfed in Flames
Holidays on Ice
Of all the old friends I revisited, Barack Obama was the best. A Promised Land was a comfort to me amid all the election drama. I needed to hear from President Obama that we're going to be okay, and he delivered.
Other Reads
I blew through the Dennis LeHane series, discovered Lisa Scottoline, discovered and hope to soon forget Blake Pierce, finally read a Kristin Hannah, and ended the year with a Wally Lamb that was not at all traumatizing.
So, while it was a year of devastating wild fires, a global health pandemic, and a tumultuous election that STILL doesn't appear to be over, we also had a sex worker raise millions for wild fire relief, rooftop dates, new ways of interacting with friends and family, and a new president. I'd prefer to focus on that.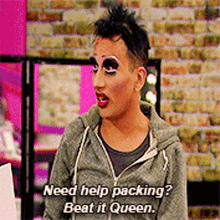 As far as the current President goes…
Okay, byeeeeeeeeeeeeeeeeeeee,
Smoky