You guys, it's that time of year again! Summer time is Stevie time, and I have gotten a jump start on it.
First up, Carrie.
That's right. I started at the beginning. I've read a lot of Stephen King, but I've never read his debut. The premise, I knew. Bullied telepath with a deranged mother has a bad day. But I didn't realize the level of destruction Carrie reigns down on these fools. Guys, she destroys that place. And a lot of them deserve it. But a lot of them don't. Many of them were innocent bystanders. My favorite parts of the book were the interviews and telepath articles interspersed with the story. It was unlike most of Stephen King's books, but you can definitely see elements that would later become signature King.
The Running Man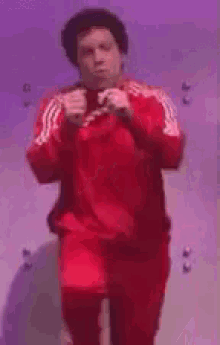 Side note, LeRoux, Lowhan, and I had a Thai Breaker a few weekends, and we totes did this dance about it across my kitchen. What is a Thai Breaker, you ask? It's when you order $200 worth of food form two competing Thai restaurants and then you eat all of it. The best part was when our Waitr drivers showed up at the same time. They were confused, and we were delighted.
Back to the books. Y'all, this is my very first Richard Bachman. What have I been waiting for? Richard Bachman is dope. Basically, it's the future, people are starving, and the Network provides entertainment by having poor, desperate people compete on game shows where they die. It's not great. But I guess that's entertaining? I don't get it. This book taught me that Suzanne Collins had not one single original idea when it came to The Hunger Games. She essentially took The Running Man and Battle Royale, put them in a blender, and made millions of dollars. I mean, props to her, I guess.
Second side note, I'm not sure why Arnold was cast as Ben in the movie adaptation. Ben Richards in the book is a buck sixty. Anyway, the book was dope, and I can't wait to read more Bachman.
The Dark Half
I'm doing a reread. I love The Dark Half, and it just seemed like reading it again was the right decision. I'm not going to rereview it because I already wrote an awesome The Dark Half review. You may read it here. So, obviously, I dig The Dark Half. It's creepy, it's fun, and I think George Stark is kinda funny. I mean, it's a murdering monster man, but he has a good sense of humor.